Our products represent modern BI innovations and leading edge SAP process automation tools that are used by fortune 100 compan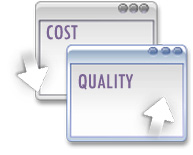 ies and smaller companies. They are equally perfect for mega corporations and SMB customers. Our automation products have been developed with two things in mind:
Our products have consistently been proven to meet these two goals. Please visit our product pages to learn more about the benefits and features of our products.